Cozy Moose Cabin
For a true rustic Alaskan cabin experience with additional creature comforts enjoy the rustic charm of this cabin.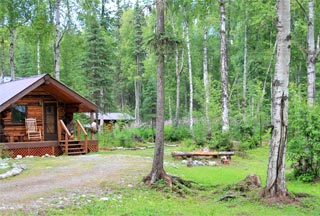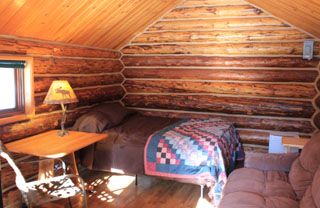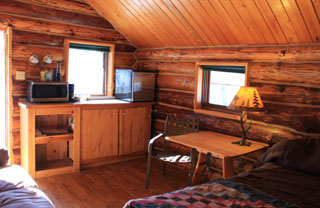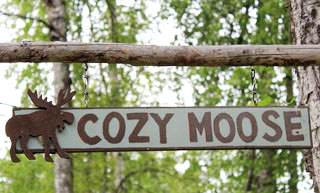 The Cozy Moose Cabin features: Queen Bed (please note, photo does not show change of bed style), small refrigerator, microwave, coffee maker, heater, shared bathhouse.
This is a dry cabin, meaning no running water. Summer time access to a shared bathhouse approx 30 yards away with two bathrooms and a shower and laundry facilities. Wintertime access to bathroom in the B&B or for the adventuresome an outhouse.
Low rates - remember to get the best rates book direct